Adam, our leader, sings and plays guitar (usually). Simplicity is Adam's motto, the fewer chords the better. Three chords are deemed achievable, most of the time! To everybody's relief, he occasionally fails to remember to wear his trademark white lounge jacket and is currently seeking to 'out source' its cleaning.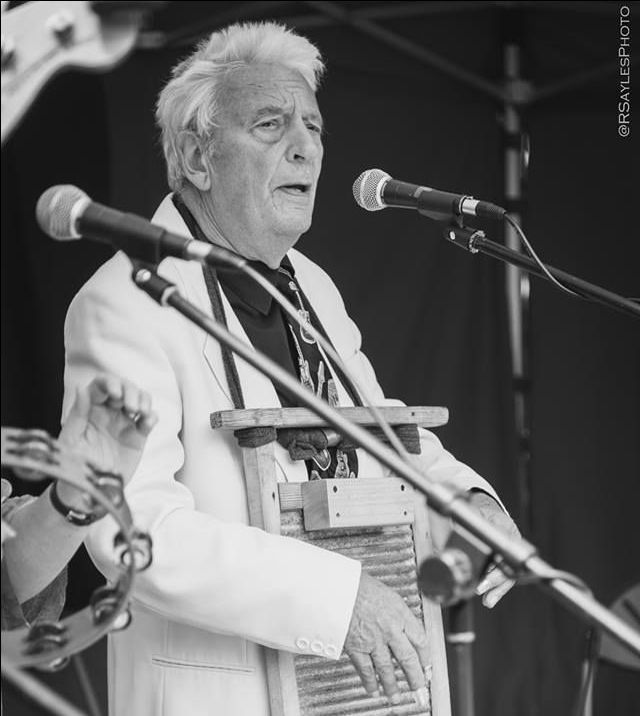 (Photograph courtesy of Rich Sayles)
Frank too has played almost everywhere, starting with the club circuit in the 60s. He demonstrates a definite Hawaiian influence in some tunes, which seems to indicate a yearning for Pacific pleasures!
Of late he always wants to have last the note when it comes to ending songs.....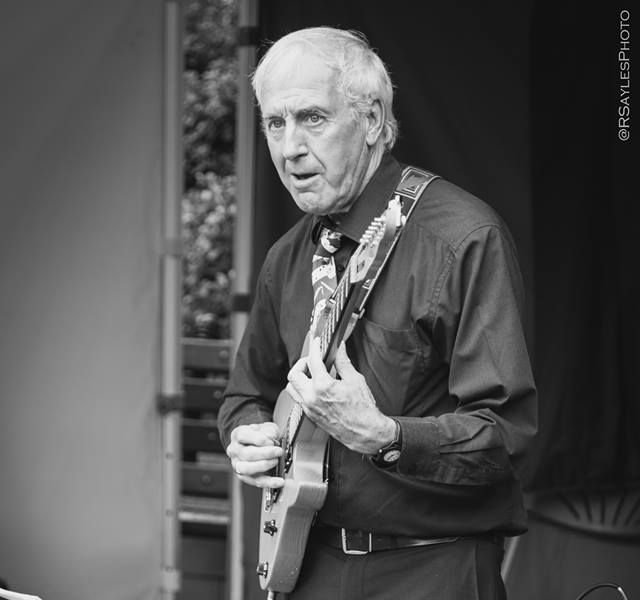 (Photograph courtesy of Rich Sayles)
Jasamine, who started life as a small person but grew with time, care and attention, and along the way tried out every musical instrument known to man/woman (and some previously unknown). She now concentrates on flat iron (heavy metal), accordion and kazoo, but has been known to attempt a couple of bars on the 'Musical Leg' - see photo page. Circumstances permitting, she will on request do fire eating when the band is playing the Johnny Cash song 'Ring of Fire'.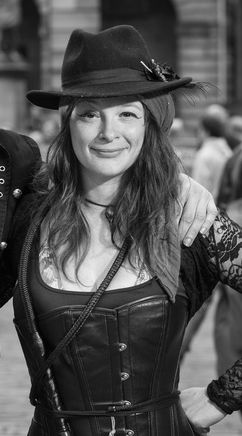 Clive, a tea chest bass skiffler in the 50s, then a member of many other bands and latterly part of several Bluegrass bands. Sometimes he plays 'Electric Stick Bass'. A fondness for Beatles songs has recently raised his ranking within the band hierarchy!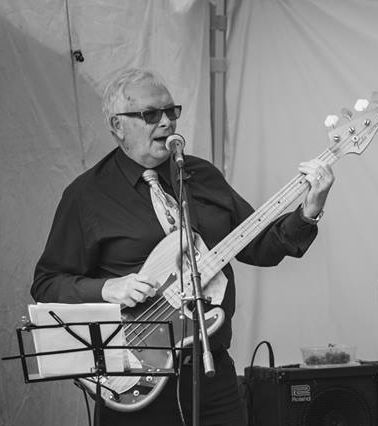 (Photograph courtesy of Rich Sayles)
Wendy helps with the vocals targeted at our ever-increasing wacky song book. In order to enhance her journey to international stardom (her words, not ours), she is currently studying level 2 Kazoo, having passed level 1 with distinction. She is currently dining out on the back of being the lyracist on our newest fun composition, 'Donald the President'.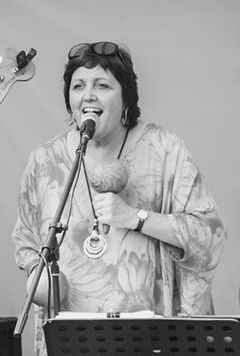 (Photograph courtesy of Rich Sayles)